We are beyond happy to announce releasing JPEG2000 SDK with the new High Throughput JPEG2000 (HT-J2K). High-Throughput JPEG2000 is a new standard mode with major speedup and minor bitrate increase. It keeps all of the important previous JPEG 2000 features.
With all the codec features necessary for studio mastering, HT-J2K will become a dominant format for studio production workflows. The original JPEG2000 has already been adopted in many studio productions, and HT-J2K will dramatically speed up those processes, which is especially important in the world of 4K and 8K video. Compared to proprietary formats such as ProRes and DNxHD built around the same DCT-based methods as the old JPEG image compression, HT-J2K is based on a much more advanced discrete wavelet transform (DWT). And it is royalty-free and open standard and available to anybody.
HT-J2K is faster, has features such as resolution scalability, can quickly decode 2K low-res out of 8K master, allows for mathematically lossless compression, and has a better compression efficiency.
Comprimato JPEG 2000 SDK 2.8 brings HT-J2K for CPU coding while keeping all of the important functionalities:
– encoding and decoding
– precise rate control and mathematically lossless coding
– interoperability with 3rd party JPEG 2000 codecs
– single brief C89 API for all of the functionality
– legacy coding mode still fully supported in the same build
– more HT JPEG 2000 speedup and GPU coding support in following releases
Why choose Comprimato JPEG2000
It is the world's fastest software JPEG2000 implementation. Purchasing the latest version you get a complete package of all our previous versions and updates and bugs fixes with GPU and CPU support. Both a decoder and an encoder are included. We officially support NVIDIA graphic cards.
We provide foundations for the latest broadcast, VFX and digital cinema applications, fulfill your future archival needs, and update remote sensing workflows.
To get Comprimato JPEG2000 SDK with the new HT-J2K, get in touch with us using the form or at sales@comprimato.com
We will be at IBC in Amsterdam from September 9 – 12. Meet us there. You can get a free Exhibition visitor pass until August 20.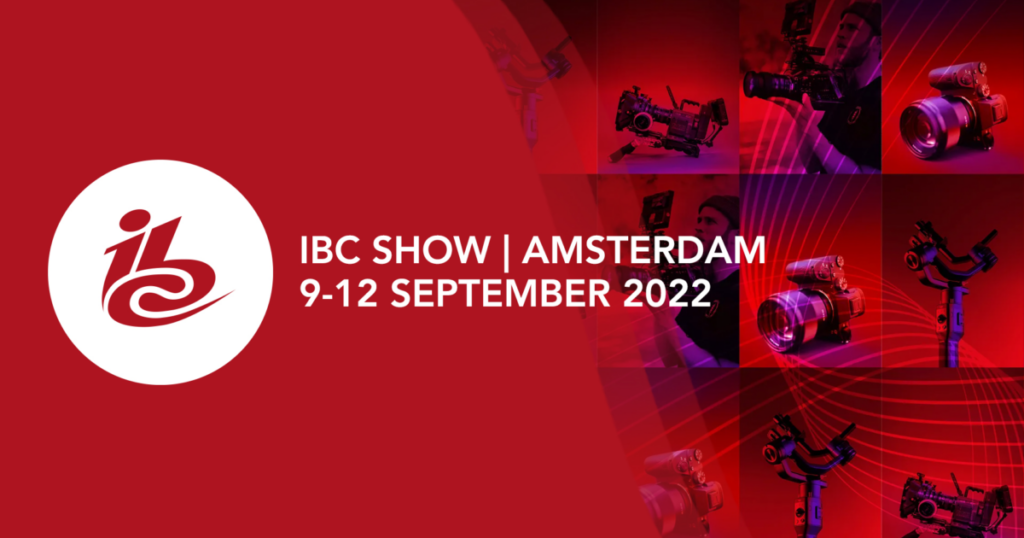 See our video encoding and transport technology
Check out Bridge Live, the most versatile video encoding and transport device on the market. It is capable of multichannel synchronous transport, low latency, and many more great features. You can see Bridge Live at the AJA booth at stand 7.C19. Talk to us about your video production needs, and we look forward to telling you more about our newest use cases.
Do you want to meet and discuss how we can help you? Contact us through the contact form or by reaching out to sales@comprimato.com to schedule a meeting at IBC.
Our Live Transcoder is now available as a Docker container for which you pay as you go. The user interface remains the same and can work with the same protocols and video formats – MPEG-TS, SRT, NDI, JPEG2000, and more. It uses Nvidia GPUs with specialized chips for video encoding and decoding.
We have a Docker image available on DockerHub, which you can virtualize on your GPU instances. Its deployment is almost immediate, and you can deploy it both in private and public clouds or private data centers.

Why use Live Transcoder in Docker?
It helps you to be flexible. You pay as you go, which is especially suitable for video production from significant events that take place occasionally, such as sports tournaments, music and theater festivals, big conferences, etc.
It is efficient thanks to using Nvidia GPUs – one graphics card can handle the work of a processor with many processor cores. GPUs allow you to run more streams on one device, so the cost per stream is lower than a CPU.
With Live Transcoder in the cloud, you do not need to own the hardware for the video transcoding physically – you use the cloud provider`s hardware only when you need it, and you pay for the Live Transcoder License only when you use it. Owning hardware is expensive and demanding in terms of dealing with it physically – maintenance, storage, licensing, infrastructure, backup, etc. – using cloud services takes all these issues away from you. Also, Intel plans to increase CPU prices by 20% in 2022.
Live Transcoder in the cloud is:
Portable. Test it on your workstation with an Nvidia GPU, and deploy it into AWS, Azure, Oracle, and others.
Scalable. Deploy as many transcoders as you want.
Fast. Deploy and prototype quickly.
Cost-effective. You only pay when you transcode.
Programmable. Control it with an API.
Example use case 1: Send streams to the cloud
Collect video in your local environment using a locally deployed Live Transcoder, e.g., from cameras, using NDI, SRT, or even SDI with our Bridge Live encoder
Stream it to a cloud-deployed dockerized Live transcoder using SRT, NDI, or HLS
Example use case 2: Transcode video in the cloud
Live Transcoder can transcode to a broad range of codecs like H.264, H.265, JPEG2000, or NDI, so you can use it to create a ladder of outputs.
Pricing
We can give you individual prices according to how many streams and features you plan to use. You can get a demo version to test in your working environment.
How to deploy Live Transcoder docker
It is easy to deploy – you can do it in less than 30 minutes.
We will provide you with the DockerHub credentials, docker-compose.yml, and license key.
Run a recommended GPU cloud instance in AWS, Azure, Oracle, etc. – see below.
SSH to the instance
Login to DockerHub docker login –username comprimato
Run docker-compose -f docker-compose.yml up -d
Live transcoder is controlled by web UI running on port 80 of the instance's IP address. Log in and start testing.
Live Transcoder requires an Nvidia GPU to run – if you are AWS cloud user, we recommend G4 instances with Nvidia Tesla T4 GPUs. Start with their smallest g4dn.xlarge instance type and use larger if needed. Other cloud vendors support a number of different GPU instances as well, for example, see Microsoft Azure GPU instances or Google Cloud GPU instances. You can find a detailed walkthrough in our Installation Guide.
How to get it?
Please, contact sales@comptimato or fill out the contact form to get started with the DockerHub credentials, a docker-compose file, and a detailed installation guide.
Do you have any inquiries or comments? Get in touch with us and schedule a meeting. We will happily answer any questions you may have.
The most unique, innovative, and distinct feature of the new Live Transcoder 1.13 is the Synchronous Multi-Channel/Multi-System Transport – an ability to transport camera feeds from a venue to a studio or cloud synchronized up to 1 frame.
Why we need multi-channel synchronous streaming
One of the many significant obstacles in remote live video production workflows is the synchronized transport of multiple video feeds. It means keeping the video feeds captured on multiple cameras at the venue synchronized on playback in the remote production facility. Synchronization is required at the precision of a single frame, and the transport shall add minimal latency.

The picture above depicts such a scenario. The video is captured from multiple angles using multiple cameras for a specific live event. The local video infrastructures are designed to keep live camera feeds in sync. The challenge is transporting the video from the venue to the remote production facility or the production cloud. Long-distance transportation often happens over managed or unmanaged IP networks such as the internet, where the delivery is typically the best effort. Keeping the individual camera feeds synchronized is therefore challenging but crucial for live production.
Mixing and cutting the multiple camera feeds wouldn't be possible without synchronization. The switch from one camera to another would cause a jump in the timeline, and the viewer would miss a critical moment.
Synchronous video transport for remote production
Synchronizing video feeds for long-haul contributions is not a new concept. Professional broadcast productions have been dealing with synchronous transport for a long time. Typically they had complete control over the production environment, including the transportation, or they simply produced the video at the venue and streamed only the resulting video.
Live event production uses commodity technologies such as COTS servers, cloud, and standard internet connection. And more often, the events are produced remotely to save cost, reduce complexity, and enable professional live production for other than top-tier events.
Typically all camera feeds are encoded with one, or more often, with multiple video encoders, then the video feeds are transported over the internet or managed IP connection and received and decoded at the remote facility or in the cloud.
Bridge Live and Live Transcoder in SDI and NDI Workflows
In such scenarios, Live Transcoder software is deployed at the venue and is responsible for encoding the camera IP video feeds. The cameras produce NDI or sometimes MPEG transport stream (TS). However, in most cases, the cameras are still SDI-based; therefore, an SDI encoder, such as Bridge Live, is needed.
Bridge live is a product we developed together with AJA. It`s called a "bridge" because you can use it to link SDI-based appliances with IP-based workflows and vice versa. Otherwise, it has the same features and working capacities as Live Transcoder.
Both Live Transcoder and Bridge Live determine the source clock frequency of the input video and embed the frequency information into the encoded feeds currently in transport. The video encoding is available in many formats, including H.264, HEVC, or even JPEG2000 TR01. A typical bitrate for H.264 transport is 10 to 40Mbps, and the JPEG2000 TR01 ranges between 100 and 250 Mbps for 1080p60 video. After it is encoded, the video gets transported using the SRT protocol over the internet connection, which can never be 100 % reliable. SRT makes sure the transmission is low latency and without packet loss.
All cameras need to operate on the same frequency for this to work. Gen-locking the cameras solves this issue.
On the receiving end, we use Live Transcoder or Bridge Live to decode the video feeds and recreate the clock frequency of the source video. The presentation timestamps and playback frequency govern the playback to SDI or even NDI. In the case of SDI, also the frequency of the local SDI infrastructure matters.
The source video feeds are encoded and transmitted over the internet without dropping a frame. The feeds are decoded and played synchronously on the receiving end, a remote production facility, or a cloud instance. The complete workflow outline is in the following picture.
Cloud and hybrid workflows
More and more live video production is moving from traditional physical facilities to cloud workflows. A combination of physical Bridge Live appliances at the venue and cloud instances running dockerized Live Transcoder software gives a possibility to transport the content synchronously to the, e.g., AWS cloud and process further by software such as vMix.
Sometimes the challenge with cloud workflows is the requirement to contribute the video feeds to the cloud using the NDI protocol. Each NDI feed takes several hundred megabits of bandwidth, which is not always practical or even possible. In such cases, Live Transcoder works as a cloud video gateway that synchronizes the input video feeds and can receive a low bitrate H.264 and convert it to NDI with very low latency.
Besides a simple transport use case, Live Transcoder provides a great feature set for other modes of usage like ABR transcoding, standards conversion (framerate conversion – will be available in autumn 2022), basic video processings, and filters, or HLS packaging.
Having the same software installed on the BrigeLive SDI encoder at the venue, on the standard COTS HW unit at the production facility, and on the cloud instance is an excellent benefit for real-world usage where tasks such as operator training, API integration, and so on play a significant role.
Availability and pricing
Get in touch with us, become our customer and get a price plan according to your needs. Live Transcoder 1.13 and all future versions releases are available to our current clients with active maintenance. Customers without a maintenance agreement can access bug fixes within new versions but will not receive newly added feature access.
We are happy to announce that we have just released the new version of Bridge Live and Live Transcoder 1.13.
Multichannel Synchronous Transport Streaming
The most distinctive feature brought by version 1.13 is stream synchronization. It enables live stream directors or producers to work with multiple feeds that are precisely synchronized together and in real-time, so the workflow is flawless. We are incredibly proud of this aspect. It enables you to work professionally, yet it is hard to find speaking of similar products. However, it is almost a necessity in quality video production.
NDI Ready
Live Transcoder is now fully NDI-ready. Network Device Interface (NDI) is a high-performance standard that allows anyone to use real-time, ultra-low latency video on existing IP video networks. Thanks to NDI, you can maximally use the capacities of software, devices, and networks to create visual content shareable with millions of viewers. With NDI, videos are accessible and easy to use by computer networks or mobile environments and maintain high-quality resolution. There is no need to buy new software and hardware. NDI is becoming especially popular in cloud production workflows where traditional SDI video interfaces are unavailable. NDI enables you to work with your current devices, applications, and networks. Live Transcoder uniquely allows you to shift from SDI to NDI and work in the cloud if needed.
Features for Better Work Efficiency
Drag and drop are now available in the configuration. JPEG 2000 encoding performance is 20 % higher, which means you can encode more video channels with your current hardware. DNS resolution of SRT addresses enables better and more practical workflows.
Updated Factory Reset – a little feature to make your life easier
If you need to reset your Live Transcoder into factory default settings, you will now keep the latest software version and will not return to an older one with the subsequent need for upgrading. I.e., if you have version 1.13 and reset your Live Transcoder into the factory default, Live Transcoder will stay on the latest 1.13 software version and will not go back to 1.10 with the necessity to update to version 1.13. Should you need to recover version 1.10, it is also possible.
New Features
Multichannel Synchronous Transport (+/- 1 frame precision)

SDI->SDI (BRIDGE LIVE->BRIDGE LIVE)
SDI->Cloud (BRIDGE LIVE->Comprimato Live Transcoder in a cloud)

NDI interlaced formats supported for input and output
HDR supported for end-to-end SDI workflows via MPEG-2 ancillary packet support, SMPTE 2038
Dual-Channel UltraHD workflows up to 30p
Improved JPEG 2000 performance for multichannel HFR workflows
Compatibility with AJA HELO Plus outputs
SDI I/O Firmware Upgrade functionality added to BRIDGE LIVE upgrade packages
Factory Reset now retains the most recent upgraded version of BRIDGE LIVE (vs. the original factory-installed version)
DNS resolution of hostname for SRT caller output
UI/UX enhancement to allow drag and drop pipelines.json into the left panel to upload
Fixed Bugs
Exposed details of H.264 NvEnc Rate control configuration in settings.ini (temporal AQ and spatial AQ)
Resolved support for NDI audio in low latency mode (.ini)
Fixed HLS output with AAC audio
Settled half video-rate shown in dashboard for level B SDI input
Solved output crash when using interlaced H.264
Safari will not show unsupported audio combination settings
How to get it
If you are already our customer, we will contact you soon. Should you need the upgrade immediately, have any questions, or need assistance, get in touch with us.